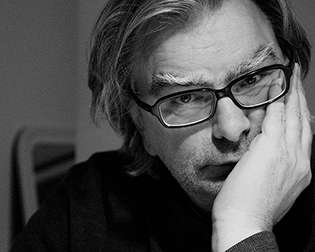 Kim Zwarts (b. 1955) studied at the Academy of Applied Arts in Maastricht. He has worked as photographer on many architecture books, including monographs of Gerrit Th. Rietveld, Luis Barragán, Thom Mayne/Morphosis, Wim Quist, Alvar Aalto, Charles Vandenhove and Dom H. van der Laan.
Study grants from the Netherlands Foundation for Fine Arts, Design and Architecture in 1990 and in 1999 enabled him to conduct photographic research. On both occasions he spent a long period in the United States.
Zwarts has realized art commissions for Koninklijke Sphinx bv, Mercedes Benz, WML, and Maastricht University. In 2001, real estate company Vesteda acquired the entire research project California 99-00.
Zwarts' work also appeared in Pale Pink (1994), Beyond (1997) and Maastricht 148 (2000).
Exhibitions of his work have been held in, among others, the Bonnefantenmuseum in Maastricht, the Centraal Museum in Utrecht, the AA in London, the Netherlands Photomuseum in Rotterdam, the Berlage Institute in Amsterdam, the Centre Céramique in Maastricht and the Liège Photo Biennale. In 2001 Zwarts designed a facade motif for the glass and concrete walls of the Utrecht University Library. Currently Zwarts is working on the ongoing project US 2009-2016.
Kim Zwarts' work has received national and international recognition in the form of the Kodak Award (1989) and the Werner Mantz Prize (1997).
© photo by Sarah Joy Zwarts